Farwaniya

|

Abdullah Al-Mubarak - West Jleeb
Farwaniya

|

Abdullah Al-Mubarak - West Jleeb
Farwaniya

|

Abdullah Al-Mubarak - West Jleeb
Farwaniya

|

Abdullah Al-Mubarak - West Jleeb
Kuwait City

|

Jaber Al Ahmed
Al Jahra

|

Saad Al Abdullah

|

Now
Mubarak Al-Kabeer

|

3 hours ago
Farwaniya

|

Rai

|

3 hours ago
Al Ahmadi

|

Umm Al Hayman

|

3 hours ago
Hawally

|

Rumaithiya

|

4 hours ago
Al Jahra

|

Saad Al Abdullah

|

4 hours ago
Al Jahra

|

Saad Al Abdullah

|

4 hours ago
Farwaniya

|

Abraq Khaitan

|

4 hours ago
Farwaniya

|

Sabah Al-Nasser

|

4 hours ago
Farwaniya

|

Abraq Khaitan

|

4 hours ago
Farwaniya

|

Sabah Al-Nasser

|

4 hours ago
Farwaniya

|

Omariya

|

4 hours ago
Kuwait City

|

Qibla

|

4 hours ago
Al Ahmadi

|

Fahad Al Ahmed

|

4 hours ago
Farwaniya

|

Abraq Khaitan

|

5 hours ago
Hawally

|

Hawally

|

5 hours ago
Kuwait City

|

Dasman

|

5 hours ago

Your search has been saved
You will receive email notifications when ads match this search
To manage your favorite searches and emails alerts:
1- Sign in
2- Click on Favorites on the top right of OpensSooq
3- Select Favorite Searches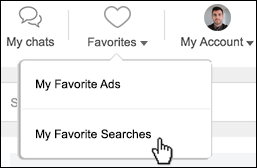 Your search has been saved to favorites
Used Car In Kuwait for sale
History of cars in Kuwait
Kuwait was one of the first gulf countries to introduce automotive vehicles, as the first car in Kuwait arrived in 1912 as a gift to sheikh Mubarak al Sabah, soon after in a few decades, cars were predominantly the most desired means of transportation in Kuwait.
Top 6 things to look out for when buying a used car
In this list, we will be listing the most desired on-demand used cars in Kuwait and the Kuwaiti auto sales market and we'll tell you just why they're on-demand.
Checking car's mileage
It really varies from car to car, but it is important to know how many Kilometers the car has passed, as that affects certain engine parts that have a fixed mileage count, which means it has to undergo maintenance. The average car racks up about 20000 KM per year.
Check the car's history of malfunctions
This can be done by taking your car to any certified cars' testing centers that will be able to provide you with any malfunctions in the engine or the cars hull, car chassis , which is a very important thing to consider when buying a used car in Kuwait, as chassis don't get any damage unless there was a major accident that occurred to the car.
Check the car's engine on ignition
A good engine does not give out any weird noises when it starts and does not tremble if it does, it means the car's engine needs to be checked.
Check the brakes
We believe it's compulsory to check the brakes while taking the vehicle for a test ride, if the brakes' responses were too slow to stop the car or if the brakes peddles are very smooth and its direction is onward notably then it might mean there is a leak in the brakes oil or the brakes plates have been deteriorating and needs to be changed.
Check the steering wheel
If the steering wheel is too heavy to drive or if it tilts all the time while driving, or if the car's wheels start to shake, then it means the steering wheel needs to recalibrate and the tires need to be checked, which in turn, also might put an extra discount on the cars' financial worth!
Check if the car's model
One of the important things is to check the manufacturing date, if it is too old, like it is a 7 years old model or more, and the mileage count is low, that might indicate that the car had too many malfunctions which prevented it from being used too often and that your car dealer might not be too honest about its condition.
Top 10 most sold cars in Kuwait
Now that we explained some of the important things to look out for when buying a used car, here are the top 10 most sold new and used cars in Kuwait Toyota and other brands:
As we may notice from the above, the highest on-demand used cars in Kuwait are all Japanese made such as Toyota, and that is due to many factors like the sustainability of the car and that they are all regarded as highly economical and low on fuel consumption much more than European or US-made cars such as Mercedes or Jaguar, although there a few US-made cars on the list, Toyota alone holds 30.6 % of all market sales share in the Kuwaiti auto sales for 2019.
If you're into European made cars, we might advise you to go directly to an official showroom, such as Mercedes Kuwait official showrooms, as in our opinion, the cars over there will be dealt with much more smoothly than 3rd party dealers and their maintenance would be on par with the standard quality in all official Mercedes showrooms.
Where to buy your used car
With a simple search on the search icon in the OpenSooq app, you'll find more than 7000 search results, as the Kuwaiti market has many varieties to rent a car in Kuwait and find your most suitable car, and if you're looking to buy that hot new Mercedes but on a lower price, you may also use our app, granted there are many outlets to buy from, but our app gives you all the info you need and there is no medium between you and the car dealer which means you get to directly to talk to the dealer and get the price of your liking, eventually, as you may have noticed, Toyota is a top gun in our previous list, but you may check all the other brands that we listed if your budget still allows you to buy a high-end luxury car.
Thank you for your feedback and suggestions
Send us your feedback

Fill your details now in order to contact you

Your request has been submitted successfully. Our team will contact you soon in order to proceed with the next steps.