Mubarak Al-Kabeer

|

22 hours ago
Mubarak Al-Kabeer

|

13-01-2019
Mubarak Al-Kabeer

|

09-01-2019

Your search has been saved
You will receive email notifications when ads match this search
To manage your favorite searches and emails alerts:
1- Sign in
2- Click on Favorites on the top right of OpensSooq
3- Select Favorite Searches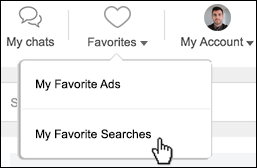 Your search has been saved to favorites
Audi, The Prestigious choice
Audi is a major prestige car brand synonymous with quality and innovation. Most people choosing an Audi put quality high on their shopping list - and there's not a single model in the range where you'll feel short-changed in terms of fit, finish and quality of materials. Audi has carved itself a very successful position as the premium brand in the Volkswagen Group portfolio. It's one of the 'big three' German prestige brands, competing with BMW and Mercedes-Benz.
Audi offers an enormous range of cars. Everything from the Audi A1 small hatchback, right up to the Audi Q7 full-size 4x4 and its sporty sibling, the SQ7, and the innovative diesel hybrid, the Q7 e-Tron. In between are big sellers, such as the A3 and larger A4. To some extent, Audis can be regarded as expensive Volkswagens, since they share much of Volkswagen's engineering and underpinnings. But Audi does boast a lot of its own specific innovative technology and superior materials, especially inside the cabin.
Pricing of Audi Cars
Audis are marketed as premium cars, so it's no surprise to find that they are priced very much at the top end of the mainstream market. Audi's cheapest car is the Audi A1, then comes the popular Audi A3, A4 and A6. Right at the top end, the Audi R8 sports car is very expensive comparing to the A3.
It's often the desirable optional extras that really push Audi prices up - just ticking a few boxes will see your bank balance become much lighter. Audis tend to hold their value well, which can be good news for running costs as it means you lose less money over time. However, as with a new Audi, buying a second-hand one can be quite expensive.
Thank you for your feedback and suggestions
Send us your feedback

Fill your details now in order to contact you

Your request has been submitted successfully. Our team will contact you soon in order to proceed with the next steps.