Kuwait City

|

Sulaibikhat

|

22-07-2019
Farwaniya

|

Abraq Khaitan

|

07-10-2019
Al Ahmadi

|

Mahboula

|

11-09-2019
Farwaniya

|

Khaitan

|

22-07-2019
Hawally

|

Salmiya

|

07-09-2019
Hawally

|

Maidan Hawally

|

19-09-2019
Hawally

|

Salmiya

|

21-07-2019
Kuwait City

|

Shuwaikh

|

15-09-2019
Farwaniya

|

Andalous

|

29-08-2019
Mubarak Al-Kabeer

|

Adan

|

16-08-2019
Mubarak Al-Kabeer

|

08-09-2019
Al Ahmadi

|

Fahaheel

|

17-09-2019
Kuwait City

|

Sulaibikhat

|

03-08-2019
Farwaniya

|

Abraq Khaitan

|

22-07-2019
Farwaniya

|

Jleeb Al-Shiyoukh

|

24-08-2019
Hawally

|

Hawally

|

06-09-2019
Kuwait City

|

Nuzha

|

27-07-2019
Kuwait City

|

Sharq

|

19-09-2019
Farwaniya

|

Abbasiya

|

02-10-2019
Kuwait City

|

Shamiya

|

26-07-2019
Mubarak Al-Kabeer

|

08-09-2019
Farwaniya

|

Abbasiya

|

27-09-2019
Mubarak Al-Kabeer

|

Sabah Al-Salem

|

8 hours ago
Hawally

|

Salmiya

|

21-07-2019
Farwaniya

|

Abraq Khaitan

|

11-10-2019
Al Ahmadi

|

Fahaheel

|

28-08-2019
Farwaniya

|

Abbasiya

|

06-10-2019
Farwaniya

|

Abbasiya

|

06-10-2019

Your search has been saved
You will receive email notifications when ads match this search
To manage your favorite searches and emails alerts:
1- Sign in
2- Click on Favorites on the top right of OpensSooq
3- Select Favorite Searches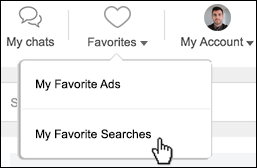 Your search has been saved to favorites
Saturn, The Brand
The Saturn car brand was created in January 1985, as a subsidiary of General Motors (GM). The company marketed itself as a "different kind of car company" and operated somewhat independently from its parent company for a time with its own assembly plant in The US.
Saturn Models
The S-Series are a family of compact cars from the Saturn automobile company. This was the first series of Saturn vehicles. The automobile platform, the Z-body, was developed entirely in-house at Saturn and shared very little with the rest of the General Motors model line. It implemented a space frame design, also seen on some Pontiacs, which meant that the side panels did not carry load and could use plastic pieces instead of metal.
The Saturn L-Series was a line of automobiles sold by General Motors' Saturn marque. The L-Series mid-size sedans and station wagons were introduced in 2000. They were based on the Opel Vectra B and manufactured at a GM plant in Wilmington, Delaware. The L-Series was available with straight-4 and V6 engines with either 5-speed manual or 4-speed automatic transmissions. The first L-series car was built in May 1999, and the last one rolled off the Wilmington line on June 17, 2004, after a short run of 2005 models.
The Saturn Sky was the only roadster from the Saturn marque of American automaker General Motors, and was initially released in the first quarter of 2006 as a 2007 model. The Sky features 18-inch wheels and a 2.4 L Ecotec LE5 straight-4 engine that produces 177 hp, a new straight-4 2.0 L turbocharged direct injected engine that makes 260 horsepower.
Thank you for your feedback and suggestions
Send us your feedback

Fill your details now in order to contact you

Your request has been submitted successfully. Our team will contact you soon in order to proceed with the next steps.