Mubarak Al-Kabeer

|

Yesterday
Mubarak Al-Kabeer

|

08-01-2019

Your search has been saved
You will receive email notifications when ads match this search
To manage your favorite searches and emails alerts:
1- Sign in
2- Click on Favorites on the top right of OpensSooq
3- Select Favorite Searches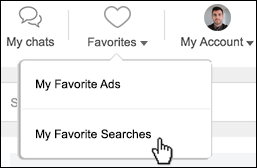 Your search has been saved to favorites
Choosing Between a Medicine and a Nursing Career
If you're a compassionate and caring person who puts others' needs above yours then a career in medicine and nursing would be right for you. Saving lives and taking care of other people's health and well-being is perhaps one of the noblest jobs on the planet, it is also very rewarding both emotionally and mentally. It's not easy too, it requires strength, fortitude, hard work, continuous learning, and long hours. So if you're sure you want to make a career in medical health but find it hard to choose between medicine and nursing, this article is for you.
The Four Breaking Points Between Medicine and a Nursing
1- If you want to become a doctor, you need to have a very high GPA but you can study nursing on a lower one.
2- Medicine requires long years of studying and training before you can officially start practicing while nursing doesn't take that many years and you can start working right after you graduate.
3- Doctors play a more vital role in healing the patients and take responsibility for updating the family on their patient's condition, while nurses stay on the low, following the doctor's instructions, and work directly with the patient forming stronger relationships.
4- It's no secret that doctors get paid way more than nurses, the wage gap is huge, on the other hand, there are more job opportunities available in nursing than in medicine.
Looking for a job in the medical field? Check out the vacancies displayed on Opensooq for medicine and nursing positions.
Thank you for your feedback and suggestions
Send us your feedback

Fill your details now in order to contact you

Your request has been submitted successfully. Our team will contact you soon in order to proceed with the next steps.