Kuwait City

|

11 hours ago
Mubarak Al-Kabeer

|

15 hours ago
Kuwait City

|

20 hours ago

Your search has been saved
You will receive email notifications when ads match this search
To manage your favorite searches and emails alerts:
1- Sign in
2- Click on Favorites on the top right of OpensSooq
3- Select Favorite Searches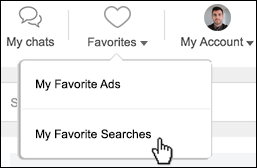 Your search has been saved to favorites
The best and fastest results in the Home Decor - Furnishings subcategory!
There is no doubt that online markets play a significant role in our lives nowadays. If you are always busy and you don't have time to shop to find the right Home Decor - Furnishings for your house, OpenSooq is the right place for you, where you can buy or sell online, and once you found what you want, you can contact the advertiser directly and without any intermediaries or commissions with the least amount of time and effort.
You can find the Home Decor - Furnishings subcategory easily under the Furniture - Decor main category, which provides OpenSooq users whether they are buyers or sellers with the ability to share advertisements to ask for or promote for the furnishing they have or want. There are various types of furnishings you will find on our platforms like Carpets and moquette, Curtains, Antiques, Vases, Rolling shutters, Chandeliers, Wallpaper, paintings, Wax and its accessories, Mirrors, Natural and artificial plants, Mattresses and covers
And many other types.
Selling and buying quickly in the Decor - Furnishings subcategory:
If you want to sell or buy quickly and profitably this subcategory is the right place for you, where you can find a huge variety of offers and discounts on home decors. Our platform helps you to add advertisements to ask for a particular type of furnishing or you can write what you look for with specifications you want in the search bar or use the browser filter. Once you find the perfect one you can contact the seller by calling, chatting or commenting on the advertisement.
If you are a seller you should mention in your advertisement everything the buyers need to know like the condition of the furnishing, a correct phone number and a precise address. Be smart by adding an attractive title, don't forget to add photos as they increase the advertisement views and this means a better opportunity to close deals fastly on the ground.
Thank you for your feedback and suggestions
Send us your feedback

Fill your details now in order to contact you

Your request has been submitted successfully. Our team will contact you soon in order to proceed with the next steps.